Start Strong, Finish Stronger
Stephanie, aka The Cookie Runner, started running in 2012 with the goal of being a role model of a healthy and active woman for her daughters. Since then, she has participated in over 100 racing events covering distances from 5K to 50K, with the half marathon being her favorite distance. As of 2019, Stephanie is an RRCA (Road Runner's Club of America) certified running coach.
The most common question asked is "How did you come up with 'The Cookie Runner'?" The name comes from trying to raise money for a charity run by baking cookies. And, yes, cookies are very much loved and appreciated.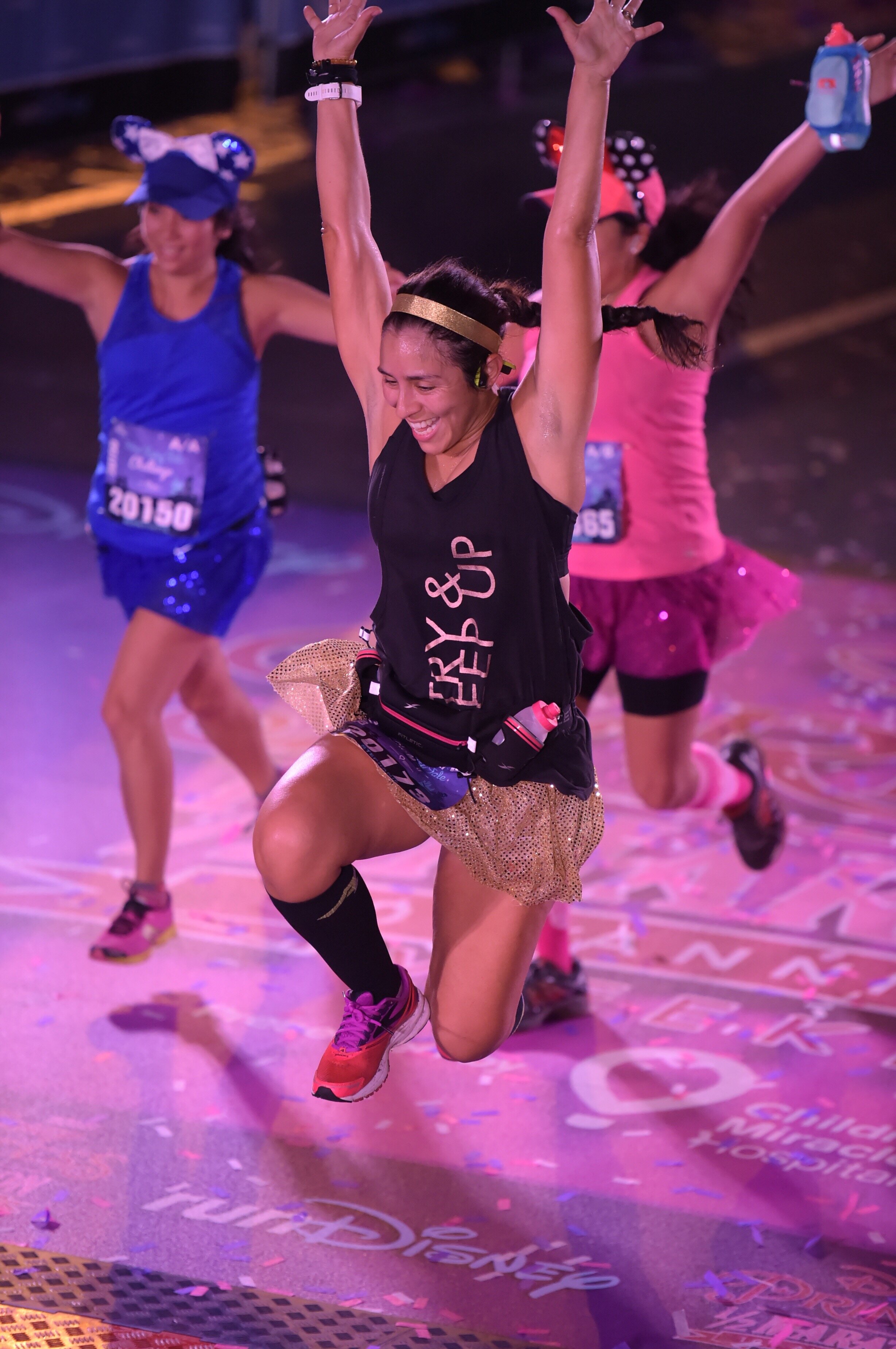 5K PR: 24:40 at the 2014 Rock n Roll Chicago 5K
Half Marathon PR: 1:53:35 at the 2018 305 Half Marathon
Full Marathon PR: 3:52:53 at the 2016 Chicago Marathon
Number of races ran: 112
January 28: Miami Half Marathon
February 24: Disney's Princess 10K
February 25: Disney's Princess Half Marathon
March 4: 305 Half Marathon
June 9: Asheville Half Marathon
October 7: Chicago Marathon
December 9: Islamorada Half Marathon
December 16: MIA 5K iRun x lululemon
January 27: Miami Half Marathon
February 24: Disney's Princess Half Marathon
March 3: 305 Half Marathon
May 11: ALS Lou Gehrig's 10K
June 2: Twilight 5K
July 4: 4th of July 5K
August: Seawheeze Virtual Half Marathon
September 29: Chicago Half Marathon
November 16: Richmond Half Marathon